A.MUSE.UM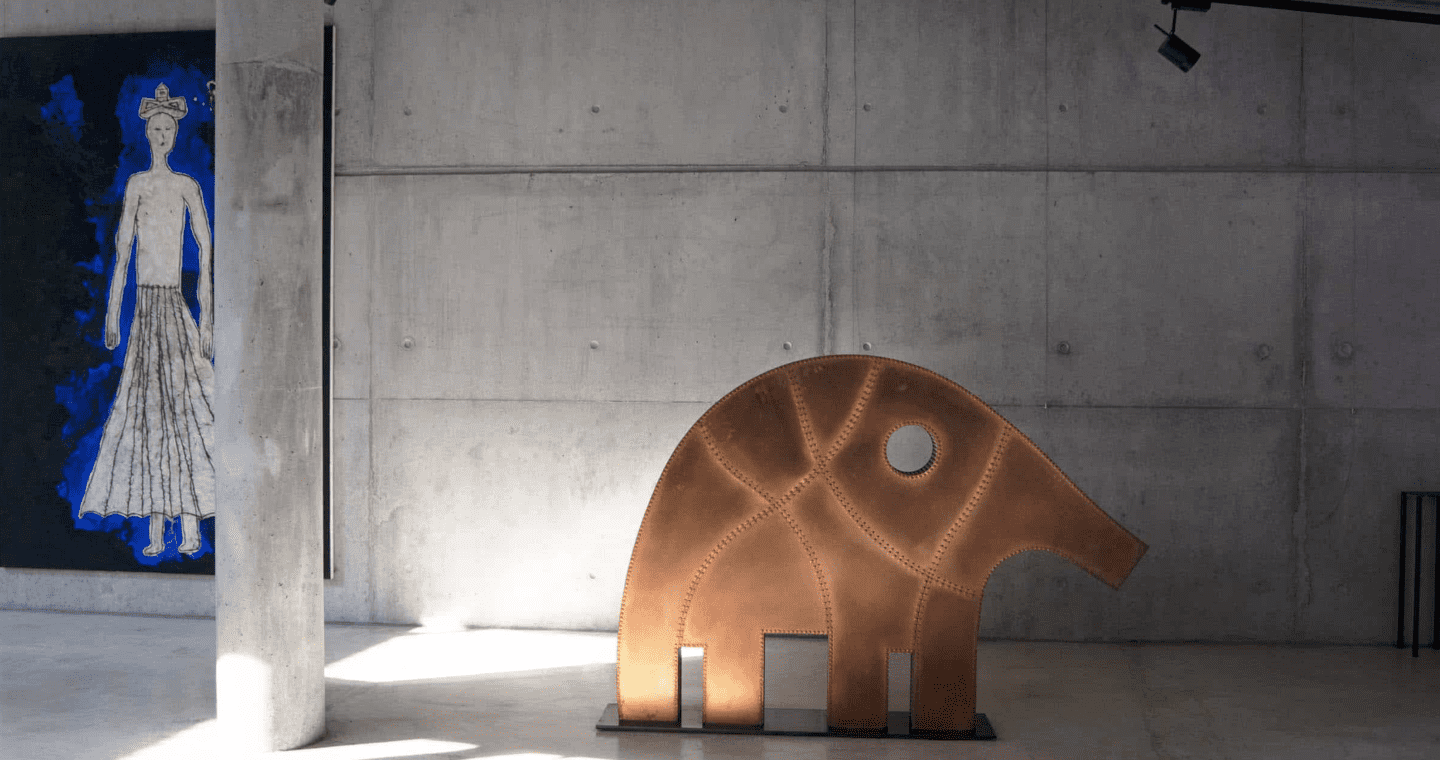 A.MUSE.UM
A.MUSE.UM, or 'The Muse' is Karam's personal working space, architecturally conceived and designed by the artist and his studio as an inverted landscape; a space for Karam to reflect, create and experiment. It has a parallel objective to become an exploration lab of contexts and contemporary realities through art, achieved through its annual exhibitions. Since its conception, Karam has opened the space to the public once yearly as a contemporary art platform and a space for interaction and creation.
The first exhibition in 2018, A.MUSE.UM: Traces of a Rhizomatic Dream, curated by Hapsitus team, highlighted the symbiosis between art and architecture. It featured among others, a series of Karam's paintings connecting the Muse with his family home, entitled after choreographic works by William Forsythe, whose work was influenced by space, structure and the body. Visitors became performers in Karam's spaces, which are underground yet open, accepting multiple flows of energy and non–linear pathways.
The 2019 exhibition; SHORTHAND: Nadim Karam, Notes from the Archive, curated by Rachel Dedman, was an intimate look at Karam's works on paper, paintings, early performances, and four decades of sketchbooks. Commented Dedman: A.MUSE.UM is both intimate and expansive, refined and raw, reflective of Nadim's dual strengths: the spiritual and practical. Although Nadim makes few portraits, perhaps the MUSE can be read as the ultimate self-image.