News
Havana, Cuba- Participatory Project by Nadim Karam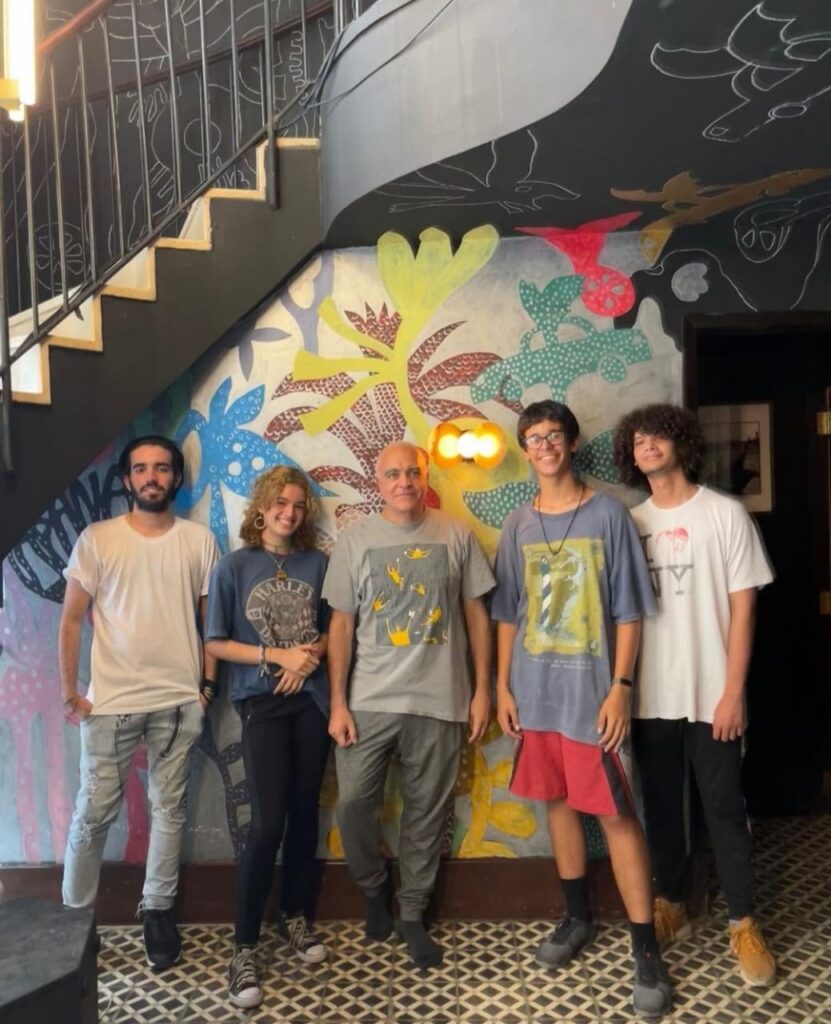 Starting at the end of August 2022, the most recent participatory project of Nadim Karam is currently taking place in Cuba, Havana at Fajoma La Habana pub.
Karam drew the silhouette of figures from his Borrowed Landscapes series on the black walls of the space, merging elements from his visual language with shapes that he appropriated from the environment of Cuba. He was mainly inspired by the rich art and culture of Cuba, seen by many as a cultural hub for numerous museums, libraries, artists and performers, as well as its unique and diverse fauna and flora (species of which nearly 70 percent are endemic to Cuba).
Bringing instants of freedom, joy and spontaneity in a harsh and distressed environment with lack of the essential ingredients of life, these forms will then be filled with bright colors by art students from the well-known "Academia Nacional de Bellas Artes San Alejandro". At the end, customers of the pub will be invited to leave their trace by placing golden leaves on a silver background.
As such, this inclusive artwork is meant to contribute in developing a sense of community and an appropriation of the space by both the students and visitors.